Bella Aggression: Dash for Cash
By Rachel Mickelson
California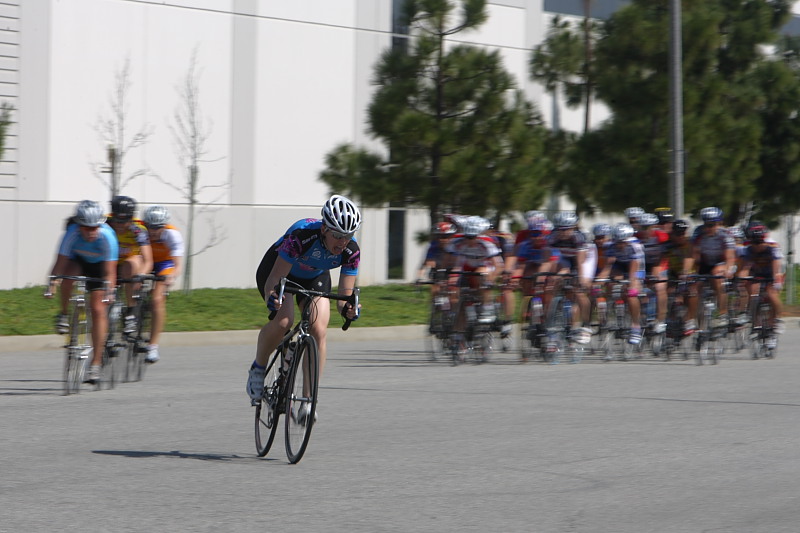 I'm was so excited about participating in the first bike race of the year that I spent the better part of the morning on the potty…Uggggggg, nervousness attacks me in evil ways.
Fitness level is good, slept good, ate well the night before, instant oatmeal 3 hours prior to race start..had all my duckies in a row, or so I thought. My last bike race had been last summer and I only participated in about 4 of them…never really got my "mojo" back or whatever you want to call it. Today, I was ready to hit it hard!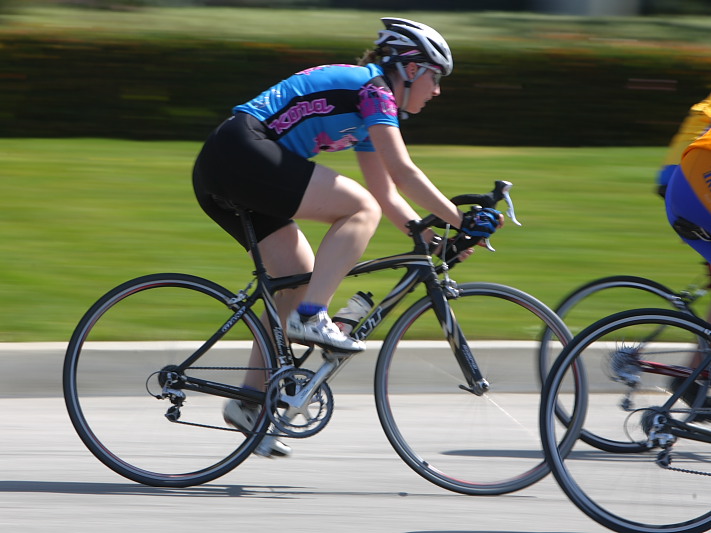 BOY, according to my husband, I really made those girls hurt…. One problem, I KILLED myself at the beginning of the race. I broke all of the rules in Bicycle Racing 101! This race was a 30 minute race with a sprint lap after the first four laps. I WENT HARD for the first FIVE laps and Faded, faded…I could have won $10 for each lap that I won. I got second in like five of them. At the finish, I was WAY back. Click
here
to read HOW FAR back (…….16th, dang it!).
I WILL REDEEM MYSELF!
On a positive note, I got an excellent interval workout. My kids saw me out there racing like their Daddy. Treated myself to Starbuck's after the race.
See more great photos of all the race action
here
.
Photos courtesy of Steve Weixel, Santa Barbara, California. Used with permission. Thanks Steve!